Nursery
Design by Valerie Emerle
Daddy picked out this special fan.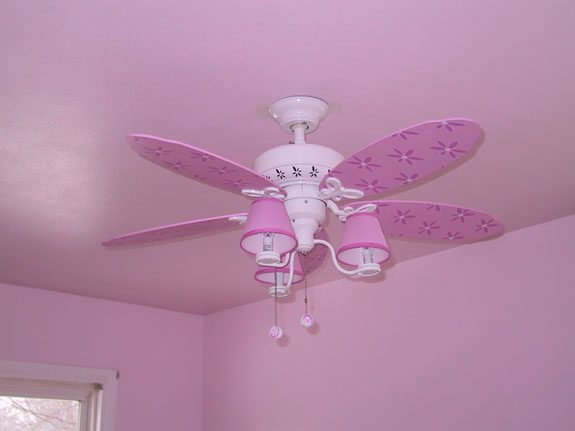 Grandma Joanne bought this beautiful cross for her granddaughter.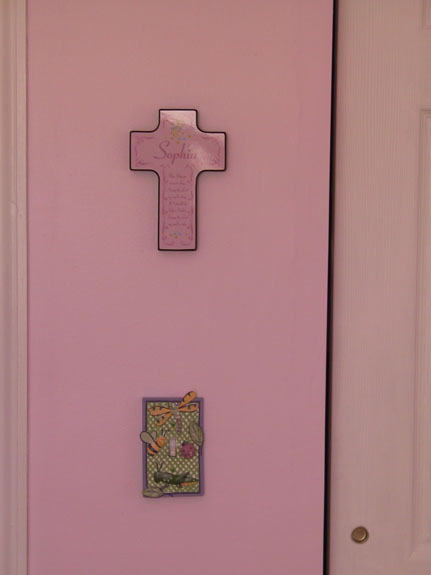 She already has a stuffed animal collection growing.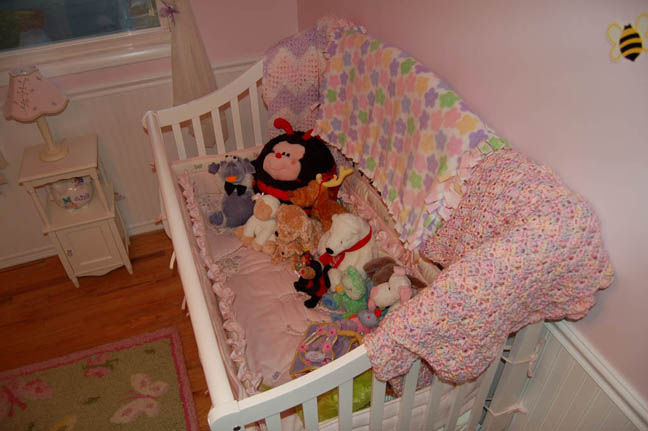 Top of the dresser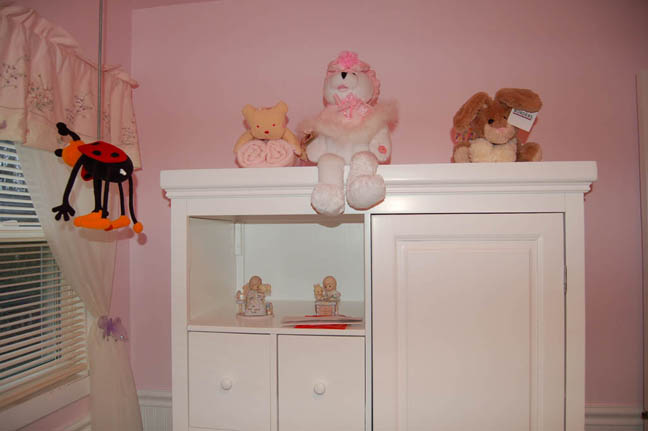 Introduction to Bugs.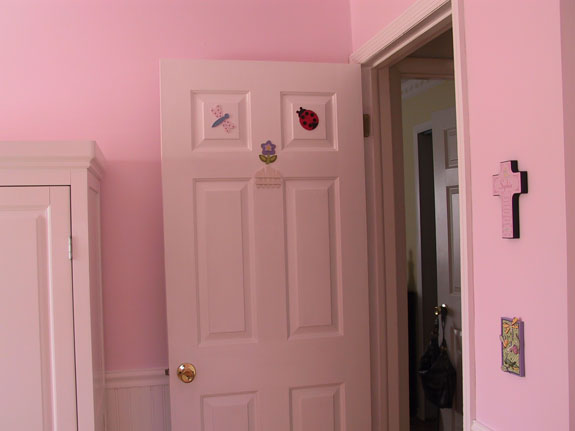 Sophia's changing table.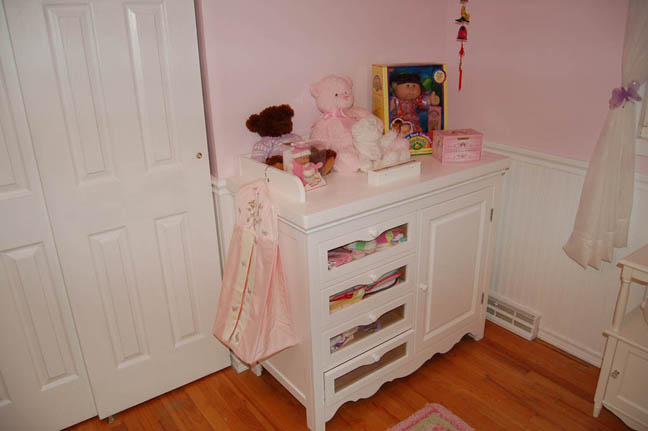 There is a story behind the letters if you are interested.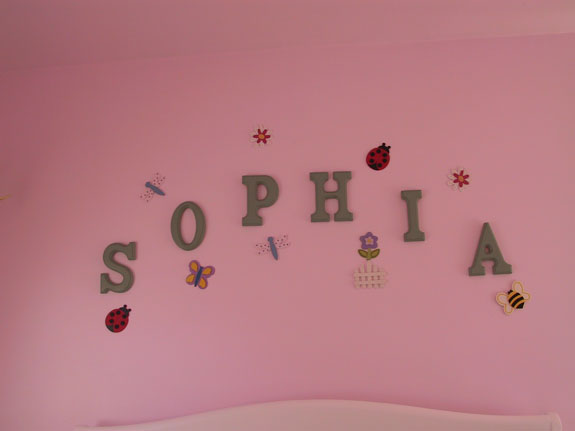 More bugs…you guessed it, this mobile is homemade courtesy of Nana Emerle.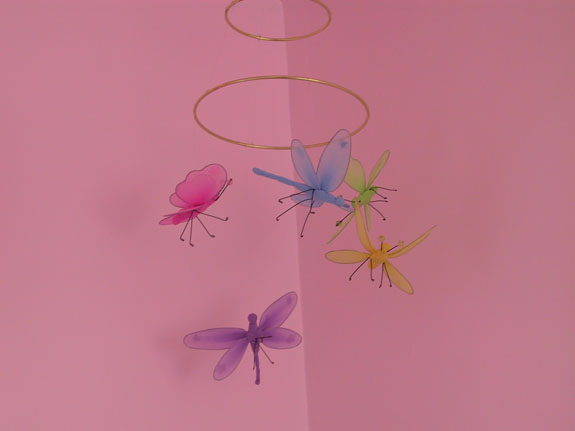 We cannot wait until she is in it !!!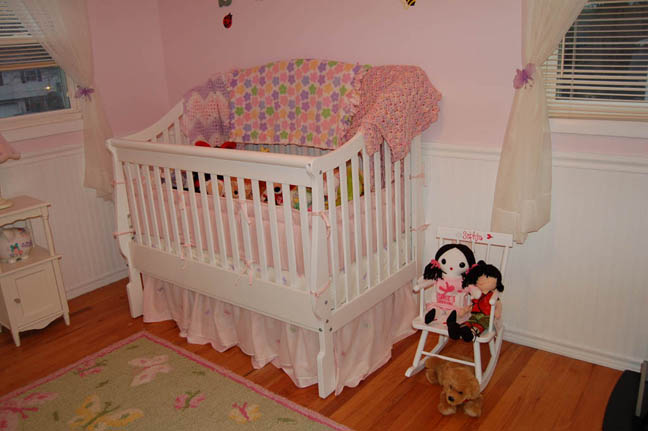 Nightstand, pink lamp and piggy bank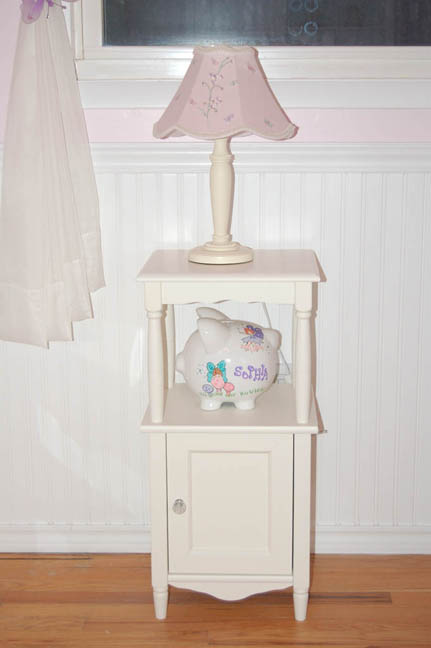 Butterfly rug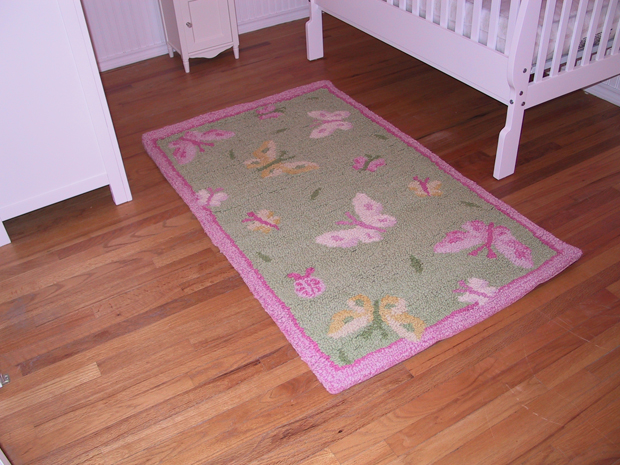 Present from Grandma